Vertice 360 ​​presented its price list for films to be released in 2023: space for the return of the Expendables with the fourth chapter with Sylvester Stallone, to Kate Winslet in Lee and Anne Hathaway with Jessica Chastain in Mother's Instinctalong with tons of other action – let's find out the whole Vertice 360 ​​price list 2023.
Fists and Killers: Action for Vertex 360
Antonio Banderas returns to Italian cinemas with The Enforcer, the thriller by Richard Hughes: his character and that of Kate Bosworth are among the members of a criminal organization who find themselves at odds after a girl's life is in danger. The hit man will decide to save the young girl's life, despite the risk of jeopardizing his own. The screenplay is by W. Peter Iliff, while the cast also brings back Mojean Aria, Zolee Griggs and Alexis Ren, as well as rapper 2 Chainz, in his first real role after two appearances in 22 Jump Street and ne The Judgment Night.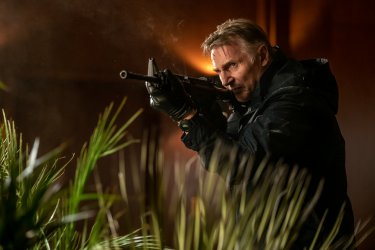 In the land of saints and sinners is an Irish thriller directed by Robert Lorenz and written by Mark Michael McNally and Terry Loane. The film stars Liam Neeson as the main protagonist, in his second collaboration with the director after A man above the law, along with Ciarán Hinds, Kerry Condon and Jack Gleeson. In a remote Irish village, a recently retired hit man finds himself drawn into a deadly game of cat-and-mouse with three revenge-seeking terrorists.
The Expendables 4, the fourth installment of the all-muscle saga, is directed by Scott Waugh (Need for Speed) and stars Sylvester Stallone, Randy Couture, Jason Statham, Megan Fox, Dolph Lundgren, Curtis Jackson, Tony Jaa and Andy Garcia. Sylvester Stallone created The Expendables franchise in 2010, playing the protagonist, Barney Ross, head of a group of mercenaries that brings together old glories of the action movie of the 80s and 90s, but has announced that this will be his last chapter in the saga, regardless of the presence or absence of any sequels / prequels.
Philip Noyce (The bone collector, Gone Baby Gone) returns to directing a feature film with Fast Charlie, based on the novel Gun Monkeys by Victor Gischler. Charlie Swift, played by ex 007 Pierce Brosnan, worked for his aging mob boss as a hit man for twenty years, earning a reputation as an efficient and highly skilled fixer. His world changes when a rival boss decides to eliminate the gang completely. Also starring Morena Baccarin and James Caan, in his last appearance before his death.
Sylvester Stallone: ​​a star all muscles … and a lot of brains!
From Kate Winslet to Anne Hathaway
Strong female characters feature heavily in Vertex 360's 2023 lineup Mother's Instinctthe highly anticipated new title starring Anne Hathaway and Jessica Chastain directed by Olivier Masset-Depasse (illegal, Double suspicion): we are in the 60s, the best friends and neighbors Alice and Celine live an idyllic existence in the shadow of successful husbands with children of the same age. Harmony is shattered by a tragic accident. Suspicion, guilt and paranoia break through their brotherly bond and fuel a psychological battle in which the maternal sense reveals its dark side.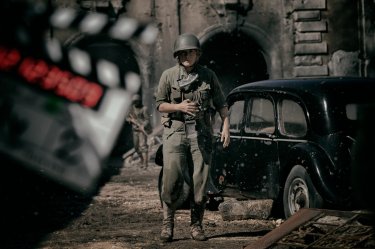 In winter 2023 it's time to Lee, awaited film by Ellen Kuras (Oscar-nominated documentary filmmaker): the film follows the journey of Lee Miller, a photojournalist who finds herself on the front lines of World War II and embarks on a mission to tell the hidden truths of the Third Reich. But in the aftermath of a betrayal, she finds herself forced to come to terms with the truths of her own past. In the role of the protagonist an unprecedented Kate Winslet, accompanied by Alexander Skarsgård in the role of Roland Penrose; Andy Samberg as Life Magazine photographer David E. Scherman; Marion Cotillard as Vogue editor Solange D'Ayen; Josh O'Connor as reporter Tony; and Andrea Riseborough as Audrey Withers, head of British Vogue.
Nina Dobrev is, however, the protagonist of the action-thriller The Bricklayer opposite actor Aaron Eckhart, directed by Renny Harlin (Cliffhangers, Die Hard 2). The film is about what happens when someone starts blackmailing the CIA by killing foreign journalists and making the secret services look responsible. As the world begins to unite against the United States, the CIA must enlist the help of its most brilliant and rebellious CIA operative who has retired for life, forcing him to confront his past as the details of the international conspiracy emerge. . The screenplay is written by Hannah Weg and Matt Johnson.
Kate Winslet's best movies
Heart-pounding 360 Summit
But there's also room for more in Vertice 360, starting with horror The Offering by the British Oliver Park, with Paul Keye and Nick Blood, the first film arriving in 2023. The horror film acclaimed at the Fantastic Fest and Beyond Fest lands in Italy, bringing to the screen the son of a morgue director who returns to the house of family with his wife to reconcile with his father, but he doesn't know that an ancient evil is reawakening in that house.
Espionage and war come with Freelancerwhere a former special forces agent (John Cena) accepts an assignment to protect a journalist (Alice Eve) while interviewing a dictator (Christian Slater), but in the middle of the interview, a military coup erupts and the three are forced to escape to the jungle where they will have to fight to survive.
Finally Summit 360 offers a union of medical action drama with Blackflies by Jean Stephane Sauvaire, written by Shannon Burke, Ben Mac Brown and Ryan King, is based on Burke's 2008 novel of the same name. It stars Sean Penn, Tye Sheridan, Katherine Waterston, Michael Pitt, Mike Tyson and Raquel Nave. At the center of the story is young Ollie Cross, a recent graduate medical student, who joins veteran paramedic Gene Rutkovsky on an emergency workday across New York.
Here is the 2023 Vertice 360 ​​price list
The Offering – January 26, 2023

The Enforcer – February 2023

Mother's Instinct – March 2023

The Bricklayer – April 2023

In the land of saints and sinners – May 2023

Black Flies – Summer 2023

The Expendables 4 – 21 September 2023

Fast Charlie – Fall 2023

Freelance – Winter 2023

Lee – Winter 2023