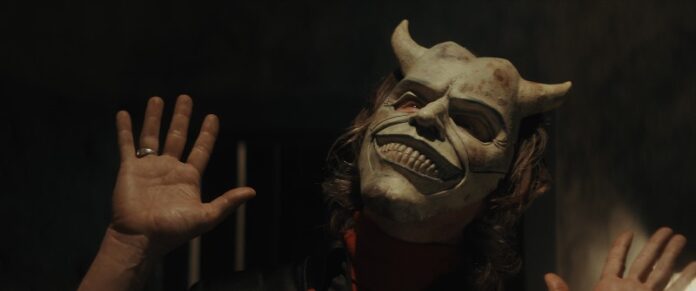 As this year draws to a close, the time has come, as always, to take stock. In 2022, the world of cinema seems to have embarked on a recovery path after the previous two difficult years, marked by the Covid-19 pandemic. During this year, in fact, numerous new projects have been released which have partially relieved the dramatic situation of cinemas around the world. In particular, as has often happened in recent years, some have established themselves horror movie particularly interesting, which have captured the attention of large sections of the public, offering original contents and sometimes also important social considerations. Having reached the end of the year, it is therefore time to indicate those who have been best horror movies 2022.
The best horror movies of 2022
What follows is not a ranking in order of merit, but rather a list of those horror films that have stood out for particular artistic qualities, both technical and content. The films in this list are in fact very original works, which while referring to some canons of their genre, have been able to offer new nuances through which to propose not only many thrills but also lucid analyzes of society, humanity and the main themes of 'actuality.
Nope
Nope (here the review) is a 2022 horror film released in August in Italy, written, directed and produced by Jordan Peele under the brand name of his production company Monkey Paw Productions. Protagonists of the film Daniel Kaluuya, Keke Palmer And steven Yeun, who are confronted with an unexplained phenomenon in the sky above them. Between drama, mystery, horror and profound social reflections, Nope marks Peele's return to directing, fresh from the resounding successes of Escape – Get Out And We. A true summer blockbuster, the film offers not only a mixture of horror and science fiction, but also profound reflections on racial issues and the nature of the show itself.
X – A Sexy Horror Story

x– A Sexy Horror Story (here the review) is an American slasher film written, directed and edited by Ti West. The film stars Mia Goth, Jenna Ortega, Martin Henderson, Scott Mescudi And Brittany Snow. In the film, on an isolated farm in Texas, a film crew arrives to shoot an adult film. Their hosts, a lonely elderly couple, take a special interest in the newcomers. However, by nightfall, the couple's mischievous interest leads to violence and madness. X – A Sexy Horror Story is the first film in a horror trilogy, where the first sequel, which is also a prequel, is Pearl.
Crimes of the Future
Crimes of the Future (here the review) marks the return to the cinema of David Cronenberg. The film offers a deep dive into the not too distant future, where humanity is learning to adapt to its synthetic environment. This evolution moves human beings beyond their natural state and into a true metamorphosis of the body, which alters their biological composition. Presented in Cannes, Crimes of the Future has for protagonists Viggo Mortensen, Léa Seydoux And Kristen Stewart. Not exactly a horror in the canonical sense of the genre, but certainly a work that shakes and disturbs the viewer by proposing scenarios and perversions that speak a lot about our society.
Smiley
Smiley (here the review) is a 2022 American psychological horror film written and directed by Parker Finnbased on his 2020 short Laura Hasn't Slept. The film has as actors Sosie Bacon, Jessie T. Usher, Kyle Gallner, Caitlin Stasey, Kal Penn And Rob Morgan. The plot revolves around a woman who is forced to confront her past in order to survive and escape a chilling new reality. Smiley it is instead a more canonical horror, established however for a particularly fascinating psychological research work on the characters. Scary enough and with particularly effective narrative ideas, it is unanimously considered among the best horror films of this year.
Rains
Rains (here the review) is a 2022 thriller / horror film, directed by Paolo Strippoliwith Fabrizio Rongione, Francesco Gheghi, Aurora Menenti And Christian Dell'Anna. The story revolves around a fog which, with the rain, comes out of the sewers and enters the body of those who breathe it, bringing out the worst in themselves. No one seems to be able to escape this, not even Thomas and his two sons, already marked by pain and internal divisions. Italy can also boast a respectable horror film this year, finding with Rains not only a brilliant reflection on our society and its neuroses, but also a film that makes its gloomy and tense atmosphere an element of great charm, a sign that it is possible to make works of this type in Italy.

The eyes of the devil
The eyes of the devil (here the review) is an American supernatural horror film directed by Daniel Stamm and written by Robert Zappia. The protagonists are Jacqueline Byers, Virginia Madsen And Ben Cross. The plot revolves around Sister Ann, a restless 25-year-old who firmly believes that performing exorcisms is her calling. Her desire to prove herself takes an unexpected turn when she meets one of the school's most disturbed patients. During their harrowing encounters, Sister Ann comes face-to-face with a demonic force that haunts the school and has mysterious ties to her past. A traditional supernatural horror could not be missing from this ranking, indicated among the scariest ever of 2022.
You won't be alone
You won't be alone is a horror film released in Italy in July 2022, co-produced internationally and written and directed by Goran Stolevskyin his directorial debut. In the cast they meet again Noomi Rapace, Anamaria Marinca, Alice Englert, Carloto Cotta, Felix Maritaud And Sara Klimoska. The plot takes place in 19th century Macedonia, where a young woman is kidnapped in an isolated mountain village and subsequently transformed into a witch by an ancient spirit. Going largely unnoticed, this horror is actually one of the real jewels of this 2022, characterized by a particularly fascinating atmosphere and lucid reflections on the role of women in contemporary society.
Scream
Scream (here the review) is the new sequel to the hugely successful franchise signed West Creven. Twenty-five years after a series of brutal murders rocked the sleepy town of Woodsboro, California, a new killer dons the Ghostface mask and begins targeting a group of teenagers. This new Scream not only offers new thrills, but also reflects in a meta-cinematographic way on the entire horror film industry. The film is directed by Matt Bettinelli-Olpin And Tyler Gillett and boasts a cast made up not only of actors Neve Campbell, Courteney Cox And David Arquetteprotagonists of the first films, but also a new generation of interpreters, starting from Jenna Ortega.
Men
Men is a horror drama film released in August in Italy, written and directed by Alex Garlandalso author of Ex Machina And Annihilation. The film stars Jessie Buckley And Rory Kinnear, protagonists of a story that sees a young woman go on holiday alone in the English countryside after the death of her ex-husband. In those apparently uncontaminated places, however, something seems to escape the laws of logic, giving life to a real nightmare. In Men therefore a whole series of fears related to stalking and violence against women come together, told with great inventive taste.
Black phone
Thirteen-year-old Finney is held captive by a sadistic masked killer. When a telephone on the wall starts ringing, the boy discovers he can hear the voices of the man's previous victims. Black phone (here the review) is probably one of the biggest surprises for the horror genre in 2022. This film starring Ethan Hawke in fact, it has established itself as a huge success with critics and audiences, offering a story that is as frightening as it is compelling, which combines supernatural elements with fears present in everyone's daily life. In addition, the film is an adaptation of the story of the same name by Joe Hillson of Stephen Kingtherefore a guarantee in terms of fright and terror.