On October 26, the film starring Margot Robbie lands in the first tv on Italia 1, for the second time in the role of the anti-heroine of Gotham City
Posted on: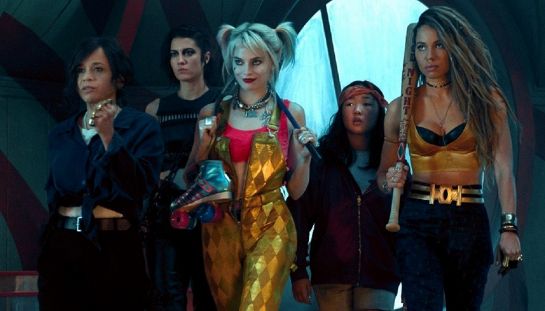 Finally arrives in the world premiere on Italy 1 the film Birds of Prey and the phantasmagoric rebirth of Harley Quinn. The film, directed by Cathy Yan and released in theaters in 2020, airs Wednesday, October 26 and stars once again Margot Robbie in the role of the anti-heroine par excellence, left alone after being left by her great love, Joker.
Birds of Prey and the phantasmagoric rebirth of Harley Quinn
Four years after the events recounted in Suicide Squadin a seemingly deserted Gotham City, Harley Quinn (Margot Robbie) tries to recover from the breakup with Joker. After saying goodbye to her beloved, the anti-heroine discovers her independence, and she decides to act alone against the enemies who now haunt her in search of revenge. First of all the super villain Black Mask (Ewan McGregor), the king of crime. Harley goes after him and, in the meantime, meets three special women: Black Canary (Jurnee Smollett-Bell), Huntress (Mary Elizabeth Winstead) And Renee Montoya (Rosie Perez), respectively a superheroine, a member of the Italian-American mafia and a policewoman. They all have one thing in common: Back Mask hunts them. Harley Quinn then has the idea of ​​creating a team with them to defeat the villain and save the young Cassandra Cain, involved in the theft of a precious diamond. Thus the Birds of Preya weird quartet of anti-heroines who transform into Gotham's new vigilantes.
Harley Quinn's story
Harley Quinn's character first appeared in the universe DC Comics in 1992, when he landed in the animated TV series Batman. Two years later he lands in comics (he is one of the few characters to appear first on video than on paper) The Adventures of Batman; his first real story as a protagonist, however, dates back to 1999, in the comic Batman: Harley Quinn. The character idea is from screenwriter Paul Dini, who introduces Harley Quinn as Joker's girlfriend; the girl, as beautiful as she is insane, helps Batman's enemy to escape from the asylum where he is locked up, and then follow him into his criminal world. A curiosity about the name: Harley Quinn is a crippling of Harlequin, the English name of Harlequin; hence also the look extravagant and colorful of anti-heroin. The latter first appeared at the cinema in Suicide Squad, in 2016, played to perfection by Margot Robbie, who brought the character to a success never seen before. And now the role passes into the hands of Lady Gagawho will play his role in the sequel to Joker alongside the protagonist and Oscar winner Joaquin Phoenix.
---
TV Guide
It might also interest you