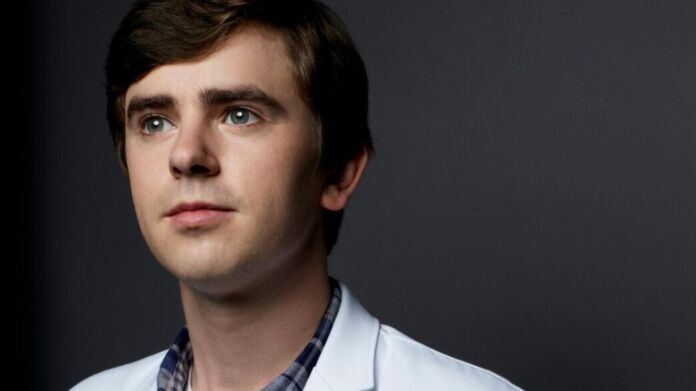 – Advertising –
The Good Doctor 5 and The Resident 4 Wednesday 3 May 2022 on Rai 2, the previews of the episodes
The Rai 2 medical drama evening continues with The Good Doctor and The Resident, new episodes tonight Wednesday 4 May at 9.20pm and 10.10pm respectively. The unpublished episodes of the fifth season of The Good Doctor a few months after the American release and the fourth season of The Resident.
The Good Doctor 5 has 18 episodes, began on ABC in the US last September and after a hiatus resumed Monday, February 28 on ABC and ended on May 16, the series has been renewed for a sixth season. The fourth season of The Resident is consisting of 14 episodes and has already been entirely broadcast by Fox, in the USA the fifth season arrived in November on Disney + in Italy is on air.
The Good Doctor the previews of tonight May 4, 2022
5 × 10 The Rebirth: Glassman and Lea push Shaun to just think about work and not be distracted by Salen, so together with Park he deals with a man who has injured his hand but turns out to have something more. Meanwhile, Salen begins dismantling the hospital to stop the conspirators' plan. But the time has come for the reckoning.
The Resident the episode tonight Wednesday 4 May
22:20 4 × 10 A leap into the dark: Mina and the Raptor face a difficulty that complicates their plans for the future. Meanwhile, Kit gives Cain the opportunity to prove he's ready to return.
The cast
Matt Czuchry: Conrad Hawkins
Emily VanCamp: Nicolette "Nic" Nevin
Manish Dayal: Devon Pravesh
Shaunette Renée Wilson: Mina Okafor
Bruce Greenwood: Randolph Bell
Malcolm-Jamal Warner: AJ Austin
Glenn Morshower: Marshall Winthrop
Jane Leeves: Kitt Voss
Morris Chestnut: Barrett Cain
Jesica Lucas: Billie Sutton
Here is the cast of the fifth season of The Good Doctor
Freddie Highmore is Shaun Murphy
Hill Harper is Dr. Andrews
Richard Schiff is Aaron Glassman
Will Yun Lee is Alex
Fiona Gubelmann is Morgan
Christina Chang is Dr. Lim
Paige Spara is Lea
Noah Galvin is Asher Wolke
Bria Samoné Henderson is Jordan Allen
Rachel Bay Jones is Salen Morrison
How to stream it
The episodes of The Resident are available online on the site Raiplay, in the review section of the schedule of the week where there will be episodes available only for 7 days from time to time, every Tuesday after the episodes are broadcast, Rai will upload the new episodes broadcast and eliminate the previous three. Replicas of the series are on Fox and will soon be on Rai Premium. Furthermore the first four seasons are on Disney + via Star and the fifth season has started on November 25 (now on hiatus).
With regard to The Good Doctor the episodes of the fifth season of the TV series are streaming live on RaiPlay where they will then remain available on demand, the different seasons are being replicated on Fox; the first four seasons are streaming on Amazon Prime Video, TimVision and Netflix.
– Advertising –