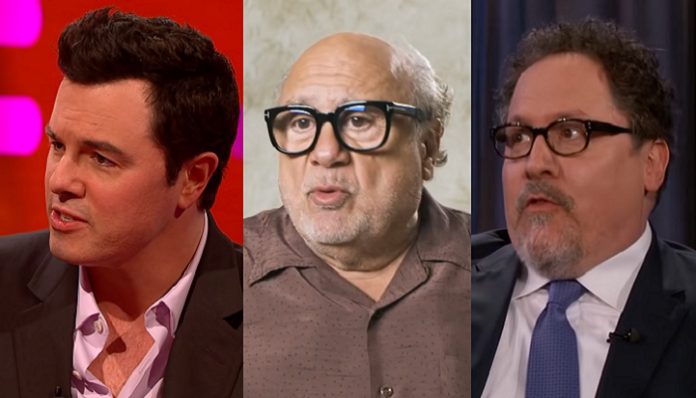 Celebrities from the world of cinema, TV and the American jet-set comment on the ruling that takes away the constitutional right to abortion in the USA
The topic of the day concerns the sentence that in the United States has just overturned in the Supreme Court the constitutional right toabortion. The choice to cancel Roe v. Wadea decision dating back to 1973 that guaranteed this right, is unleashing anger and frustration throughout the country and the celebrities of the entertainment world have no intention of keeping silent about it.
For instance Seth MacFarlanethe creator of the Family Guy And American Dadhe said on Twitter: "Not too long ago, this would have been dystopian science fiction. Blame extremism or apathy, but this is America ". Bette Midler he always thundered on Twitter, and in caps lock: "PREPARE GAY, YOU ARE NEXT".
Sophie Turner expressed herself in an Instagram story: "Reverse Roe v. Wade brings us back 50 years back and it won't save any life. She will kill and endanger millions of women who will end up having dangerous clandestine abortions and will die from it ". More concise the good old Danny DeVitowho comments: "Supreme Court a couple of balls [Supreme Court my ass]".
Jon Favreau, the director of Iron Man And Iron Man 2he put it this way: "A frustrating, tragic catastrophe that will endanger the life and health of millions of people. Fuck these people". Viola Davis instead he calls for a counterattack: "Now more than ever we must use our voice and our power! WE the people ".
Not too long ago, this would have been dystopian sci-fi. But the legacy of the 2016 election and the indelible mark of the GOP is printed here in black and white. How much farther this will go once again depends on American voters. Blame extremism or apathy, but this is America: pic.twitter.com/WefAworLlW

– Seth MacFarlane (@SethMacFarlane) June 24, 2022
GET READY, GAYS. YOU'RE NEXT.

– bettemidler (@BetteMidler) June 24, 2022
Supreme Court my ass

– Danny DeVito (@DannyDeVito) June 24, 2022
Continued on page 2