The Naples dominates in the Champions League (first place with full points with 13 goals scored, no Italian team had ever scored more than 10 goals in the first three games) and is first in the league after 8 days. Spalletti signed in the temple of Cruijff in Amsterdam the seventh consecutive victory between cups and Serie A and gave another great show of strength to all of Europe. But above all in this start of the season he has dismantled three convictions that had characterized the Italian summer.
1) "After the sale of the big players, Napoli has shrunk"
The farewells of Insigne, Mertens, Koulibaly, Fabian Ruiz And Ospina they had led to hasty sentences: everyone was convinced of the downsizing of Napoli. No one would have ever imagined such a decisive impact of the new ones, from the explosion of Kvaratskhelia up to the reliability of Kim. Spalletti instead has inserted them in a mechanism that works wonderfully, he is also enjoying the alternation between Raspadori And Simeonewait at its levels Ndombelé and knows that with Olivera And Ostigard has two other important solutions in the inevitable rotations. To date, Napoli seems anything but downsized compared to last year.
2) "Lobotka is not a player from Naples"
Napoli had taken Lobotka for 20 million from the Celta Vigo when he arrived on the bench Gattuso. But with the Calabrian coach he had never found space, so much so that he ended up in oblivion. They were preferred to him Demme And Bakayoko, for the fans he had become a mysterious object and above all an overweight "big fat". With the arrival of Spalletti he is reborn, in today's Naples he is becoming irreplaceable: the coach has compared him to Pizarro of Rome, exaggerating even a Iniesta of Barcelona. But the phosphorus in the field of him is making him one of the best directors in Europe. Other than a player not from Naples.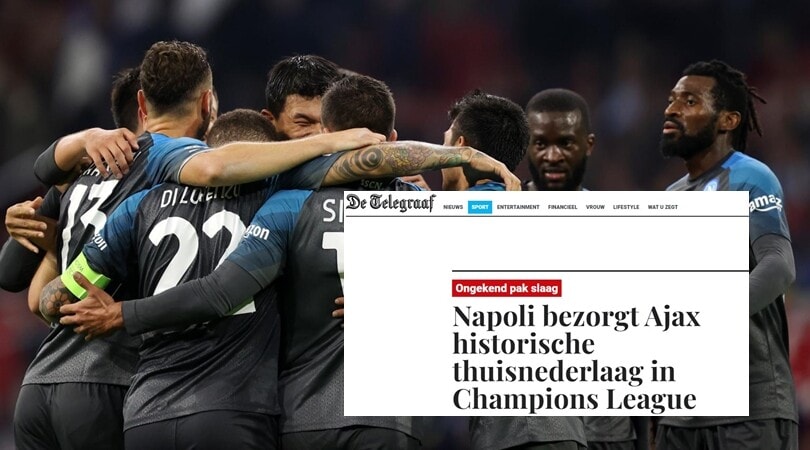 3) "Raspadori was paid too much"
The long negotiation and the 35 million paid to take him from Sassuolo had made several critics and many fans turn up their noses. Jack Raspadori instead he is responding on the field to those who had had doubts: Spalletti he is using it above all from the first tip, the results are there for all to see. In 20 days he scored four very heavy goals (one at Spezia, one at Rangers and one brace at Ajax) in addition to the two goals in the Nations League with theItaly. It will be difficult now to leave him out when he comes back Osimhen. That 35 million for a 22-year-old jewel now looks like money well spent.
Sign up for the Corriere dello Sport Fantasy Championship: Mister Calcio CUP