How much truth is there in the film starring Kate Mara, Sergeant Rex? Here are the real events that gave life to the film.
Sergeant Rex2017 film directed by Gabriela Cowperthwaiteis the exciting war movie that tells of a special and indissoluble bond, bringing to light the story of Megan Leavey and which involved hundreds of people, including members of the United States government. With in the cast Kate Marain the lead role, flanked by Edie Falco, Tom Felton, Ramón Rodriguez, Bradley Whitford, Common, Will Patton and many others, Sergeant Rex, from the original title Megan Leavey, tells the unique friendship that binds the young marine Megan Leavey to Rex, a dog they train to face the fights. A member of the bomb squad, Megan Leavey leaves for Iraq with Rex and the two manage to complete 100 missions, saving countless lives, foiling attacks and risking their own lives several times. Following an accident, both Megan and Rex are injured and the woman is discharged from the army, while Rex risks being killed. Megan will thus begin a troubled and difficult path to be able to adopt Rex. Sergeant Rex is based on the true story of Megan Leavey, a former marine who tried the impossible to eventually save her best friend.
The differences between the true story and the one told in Sergeant Rex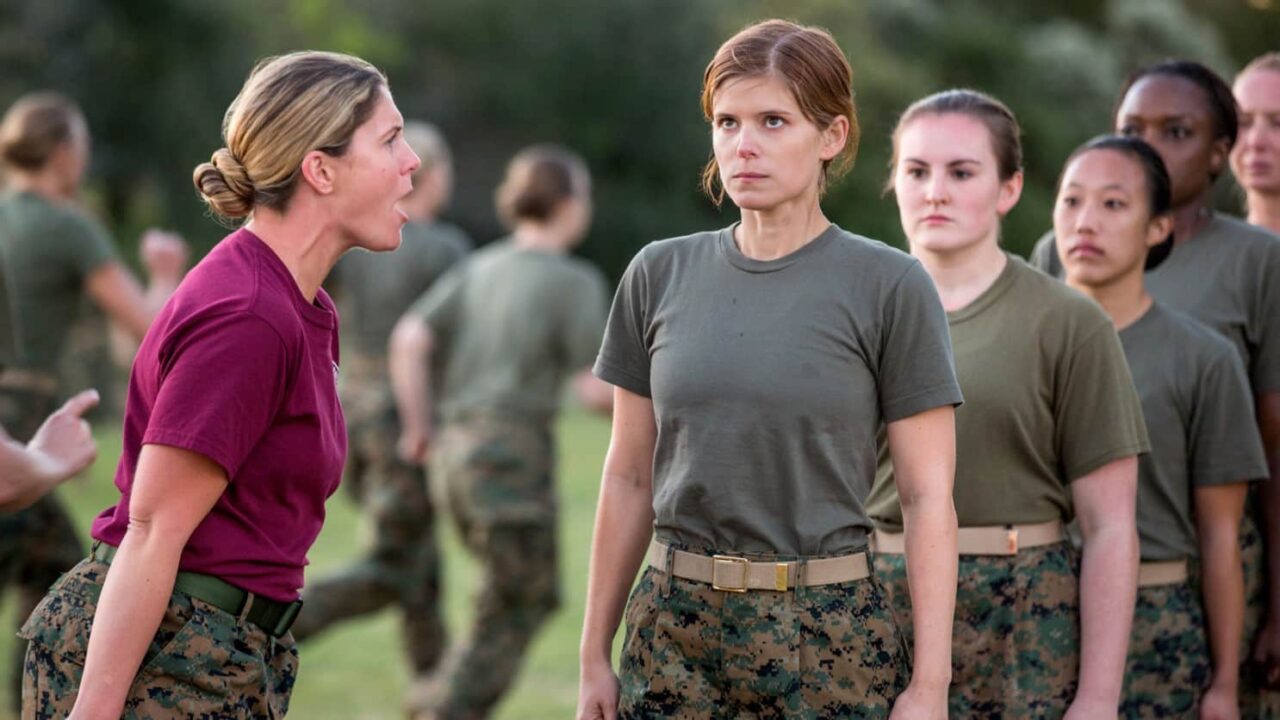 In Sergeant Rex, Megan Leavey has truly joined the army to get away from her life, grief over the death of her best friend and subsequent loss of her job. There is no evidence that she actually did this, in reality Leavey, a former softball player in high school, enrolled in college, which she attended for a short time before deciding to join the Marines in 2003. "9/11 was the main reason I chose to join the US military", he has declared. As seen in Sergeant Rex, Megan Leavey worked alongside a military recruiting station and her parents were opposed to joining the Marines. Bill and Ellyn Leavey tried hard to get their only daughter to reconsider her decision. Megan felt she had to commit to something that would help her understand who she was. "This is the only way I will grow up", He explained to his father.
Megan Leavey, in Sergeant Rex, meets Rex in a kennel where she is reluctantly sent to work for a while. In real life, Leavey meets her future best friend as soon as she arrives at Camp Pendleton, where Rex is assigned to her. Leavey went to Parris Island for basic training and enrolled in the Military Police Corps, later applying for Unit K-9, where she collaborated with Rex. Megan and Rex were in Fallujah for 7 months and then were sent to Ramadi in 2006. It was during the second deployment, in Iraq, that they were injured by an explosive device. It was September 4, 2006 and the military was clearing an unoccupied area in front of five Humvees, US Army reconnaissance armored vehicles.After securing the area from 4 bombs, the insurgents, who observed everything from a roof, they detonated a fifth bomb as Leavey and Rex approached an intersection. "The bomb exploded just below us during a reconnaissance on foot"Said Megan Leavey. "It was traumatic. I passed out after flying 10 feet with Rex".
A "mistake" that saved the lives of Megan Leavey and Rex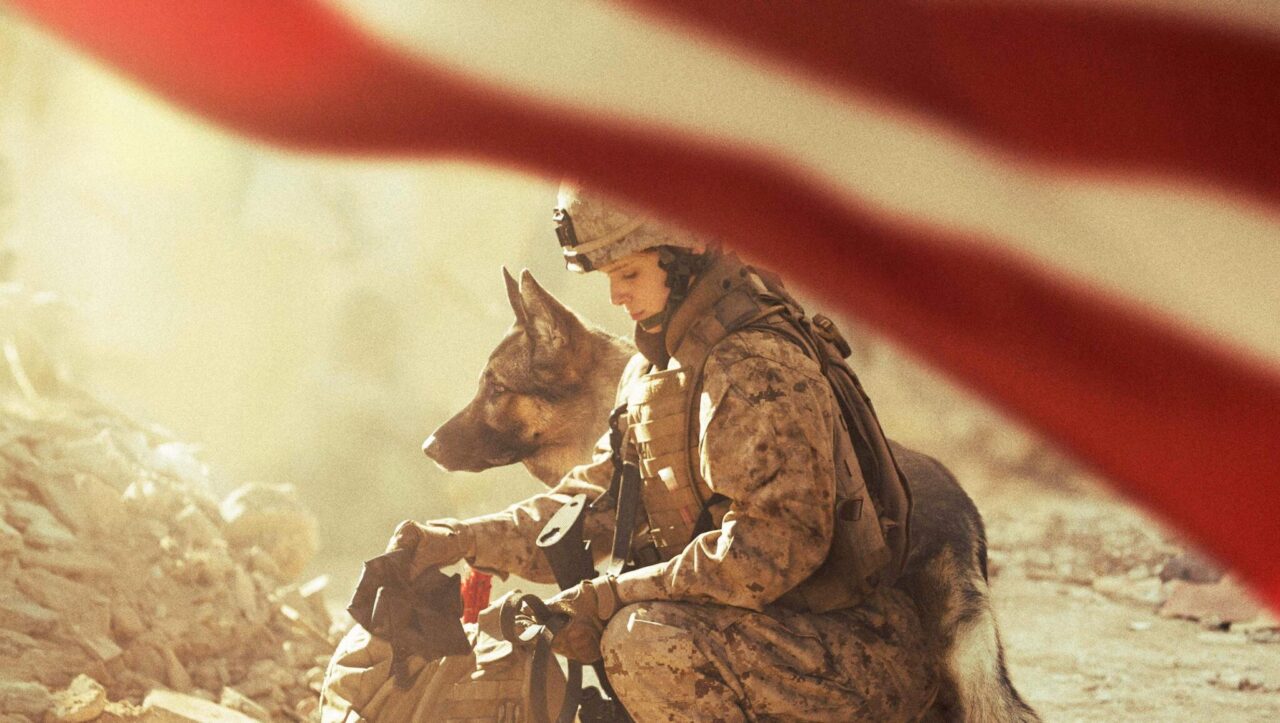 In the film we see that after what happened, Leavey and Rex got up trying to catch the perpetrators of the explosion, but there is no evidence of this. In all, the couple actually worked together for 3 years completing more than 100 missions. The book entitled Sergeant Rex: The Unbreakable Bond Between a Marine and His Military Working Dogwas written by the Marine Corporal Mike Dowling, one of Rex's former managers. It was released in December 2011 and highlights how strong the bond can be between a military dog ​​and its human partner. Dowling was in fact among those who approved of the efforts and supported Megan Leavey to adopt Rex.
As seen in the film Megan Leavey and Rex do not die in the explosion because the bomb was buried too deep and the ground had therefore absorbed most of the splinters produced by the explosion and which would have killed both Leavey and Rex. Leavey still suffered serious injuries: she suffered hearing loss in one ear due to an exploded eardrum and a brain injury: she spent almost a year recovering and rehabilitating with Rex, who was injured in the shoulder. Megan Leavey then left the military when her commitment expired in late 2007. At that time, she later tried to adopt Rex, but like her in Sergeant Rexthe military refused his request.
Megan then sought the help of the New York Senator, Charles Schumer, but in a different way than how it is told in the film.
Sergeant Rex and the difficult path to adopt him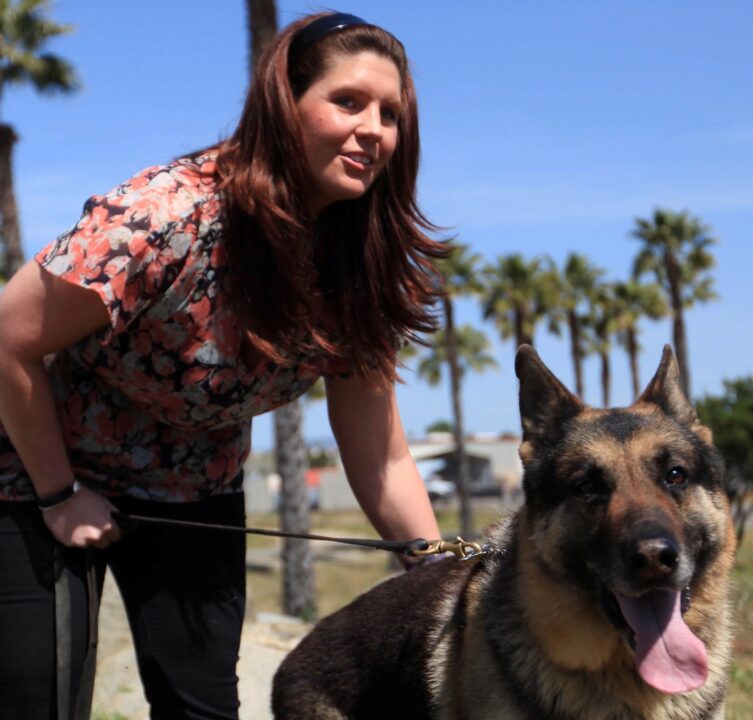 In Sergeant Rex Leavey approaches Schumer on the steps at the exit of a government building, while in life Megan Leavey called earlier Jerry Donnellan, a man charged with assisting veterans with their causes in New York's Rockland County. Donnellan contacted Senator Schumer's staff who in turn sent a letter to Michael B. Donley, secretary of the Air Force, who trained military working dogs at Lackland Air Force Base in San Antonio. In his letter, Schumer wrote of the strong bond between Leavey and Rex, as well as mentioning the countless lives they had saved together. Schumer urged the Air Force to allow Leavey to finally be able to adopt the fighting dog Rex. "It is simply appropriate and right for the two to enjoy their retirement together, "Schumer commented shortly after the request was approved. He praised the military for "doing the right thing and allowing Rex to stay with Corporal Leavey.".
The path to being able to adopt Rex has been long and troubled. "It is not obvious that all working dogs can be adopted. They have to go through an eligibility list and checks". Megan Leavey also actually started a petition that got over 20,000 signatures: Rex really was in danger of being suppressed if he wasn't adopted. "I took care of him and he took care of meLeavey said. "It is a bond that you cannot break". After a tearful goodbye with Rex at the military kennel, Leavey was discharged from the Marines in December 2007, hoping that she might one day see her best friend again. It took 4 years for Leavey and her partner to reunite in 2012 and during that time Megan was only allowed to visit him once. The only real reason the military let Rex go was because of a facial paralysis he had developed that no longer allowed him to sniff out bombs or ordnance as he did before.
The emotional farewell to Rex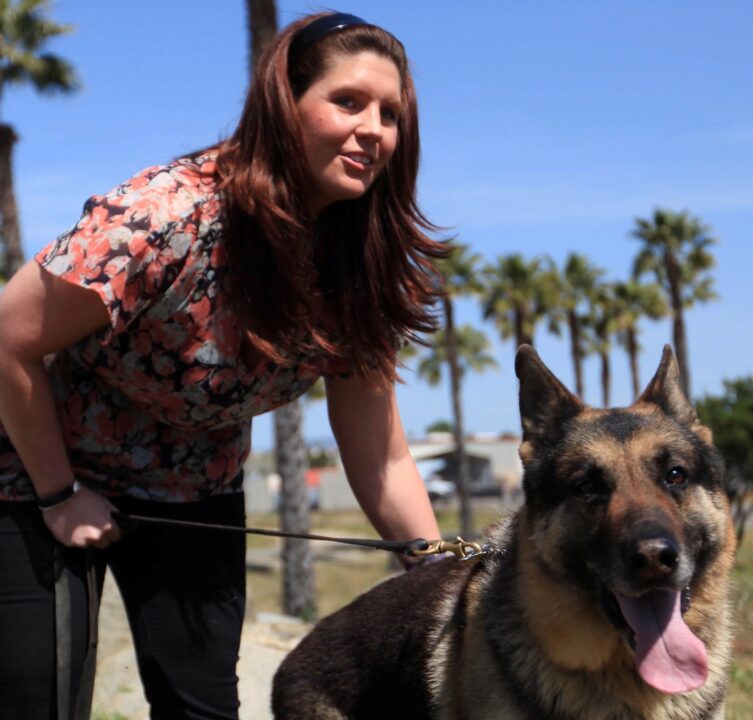 The story also caught the attention of Yankees owner Randy Levine and his wife Mindy, who helped Leavey bring Rex home in the spring of 2013. Megan Leavey and Rex spent 8 short months together before Rex died on the morning of the 22nd. December 2012 at the age of 14, with Leavey by his side. Megan Leavey wrote in a Facebook post how important those 8 months were for her and Rex. "I am so thankful for the past 8 months that I have spent with my partner and best friend. Rex was able to swim in the pool, play with my other dogs, sleep in a comfortable bed next to me every night, chase and finally befriend my 2 cats, and have fun and play in the snow for the first time. Along with so many other things that he could never have done if I hadn't been able to adopt him. He knew that I was with him all the time and that I lay down next to him and held him in my arms until the end. He is now my guardian angel … even though he was before. Thanks to everyone who supported me and allowed me to spend those precious 8 months with my best friend. He was a brave dog, a great marine and a very special soul".
Megan J. Leavey then went to work for MSA Security, a private company that hired her to accompany a dog named Patriot with whom she controlled Yankee Stadium before games and performed similar tasks at the United Nations as well. Megan currently works as a veterinary technician instead.
Read also It's never too late: for the film Jack Nicholson was inspired by a really bad moment