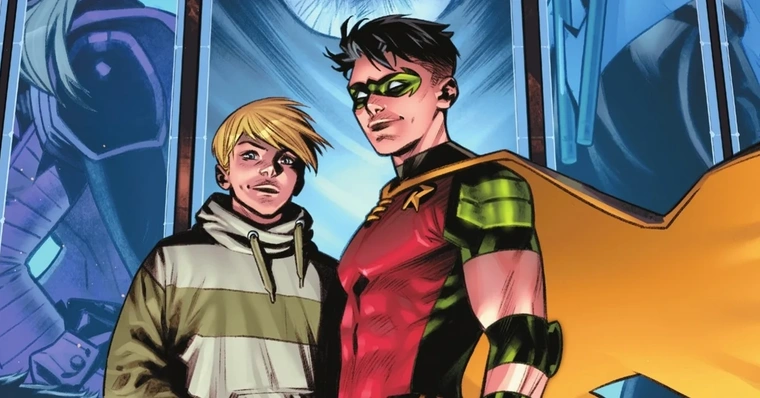 New comic book hero shows conversation between him and Batman
It wasn't long ago that Robin Tim Drake came out as bisexual in the comics. A.D, even having a boyfriend after a long time being romantic with Stephanie Brown. Now, in a new comic, he talks to Batman and explains why he has always neglected part of his personal life.
on the pages of DC Pride: Tim Drake Special #1 we have several character-focused stories and in between, a reprint of the story."The Carol of Bats" from HQ Batman: Urban Legends #10 (via ScreenRant). in it, Drake it's the Batman Bruce Wayne team up for a Christmas mission and talk about the life of a hero. This is where Drake says:
"I think I kind of always knew. I mean, it's hard to have personal clarity when you're fighting villains in tights every night."
Batman asks about Stephanie, and Tim replies: "Me and her have to talk. But… He makes me happy." to which Batman only responds: "That's great". Afterwards, Tim gives Bruce a Christmas present, who thanks him saying: "You don't have to try to make me happy, Tim. I am already happy to have you as a son."
What did you think of the moment? Don't forget to comment!
Also check: