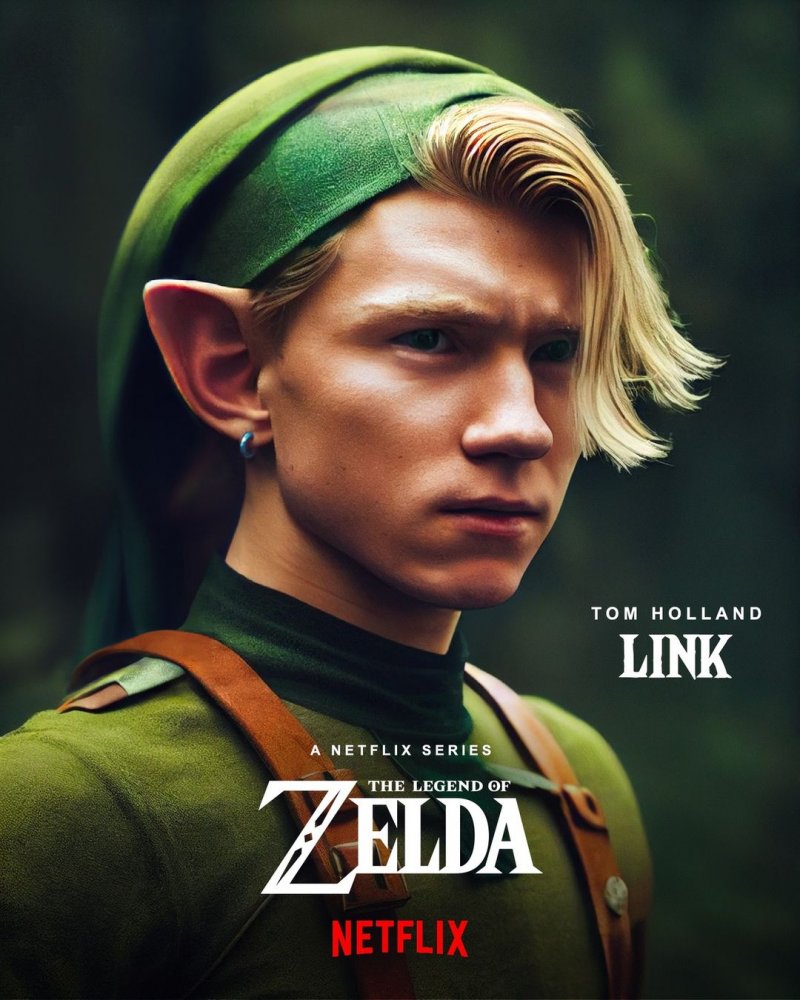 The actor Tom Hollandwho became famous playing the role of Spider-Man in the latest trilogy dedicated to the character, was made to become Link by Midejourney and DALL-E in a potential TV series by The Legend of Zelda. He, along with many other actors, who obviously took other roles.
So we have Emma Watson as Zelda, Idris Elba as Ganon, Maisie Williams as Saria, Sadie Sink as Malon, Danny Devito as Tingle, Meryl Streep as Twinrova, Jameela Jamil as Urbosa, Gemma Chan as the Great Fairy and Steve Buscemi in the guise of Dampé. Let's see them all collected in a gallery.
In this case, the artificial intelligences were led by Dan Leveille, making a practically perfect adaptation job.
In addition to the two artificial intelligencesthe Tencent ARC tool was used for face corrections and Photoshop for general touch-ups. In short, there is a lot of work behind it, not only in the prompts needed to generate the images.
Leville also revealed an interesting detail, which was that he initially wanted to use Anya Taylor-Joy or Florence Pugh for Zelda, but Midjourney had problems with both. You also noticed that artificial intelligences tend to process the faces of young actors when they were most famous.