As reported by GameReactor and then bounced on ResetEra, the Australian classification body recorded "Bloodborne Mobile"However, this is not a registration requested by Sony, but by a company called Rock Great Games.
Great Rock Games it is not a known company and through some quick searches it is not possible to find information regarding this label. We currently have no other information. The game is listed as a "Computer game", but the name refers to mobile.
This could be a company trying to get the rights to an unregistered trademark and thus exploit the name of Bloodborne. For now it is difficult to know exactly what it is and it is possible that for the moment the registration of the trademark is only in the evaluation phase.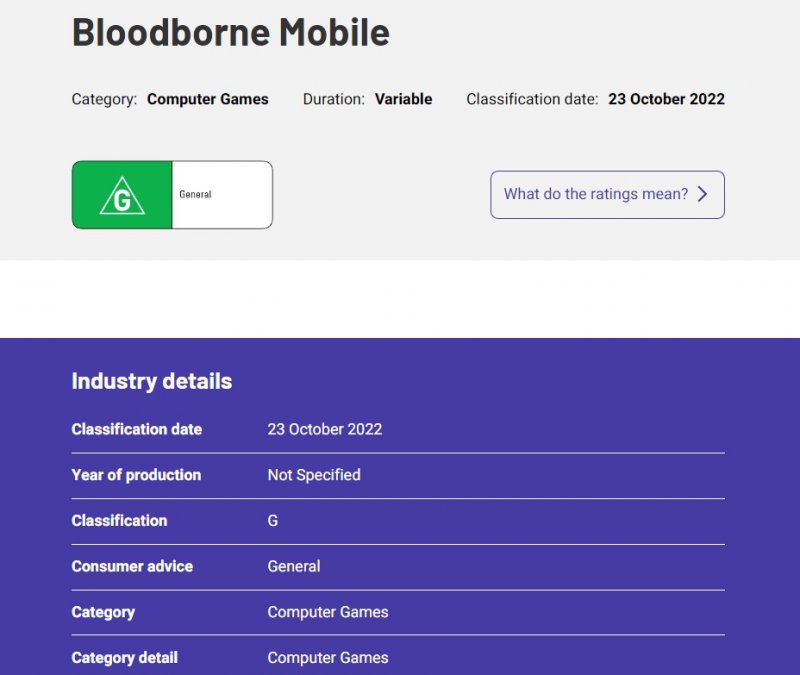 If it weren't behind it Sony to this classification it is possible that everything is blocked very quickly. Regardless of what kind of product is made under this name, "Bloodborne" is a registered trademark of PlayStation and we don't think it's possible to use it that easily.
For now we can only wait for updates on the matter.