Original title: Slayers , exit: 21-10-2022. Director: K. Asher Levin.
08/31/2022 trailer news by Il Cineocchio editorial staff
There are also Malin Akerman and Abigail Breslin in the horror comedy Rated R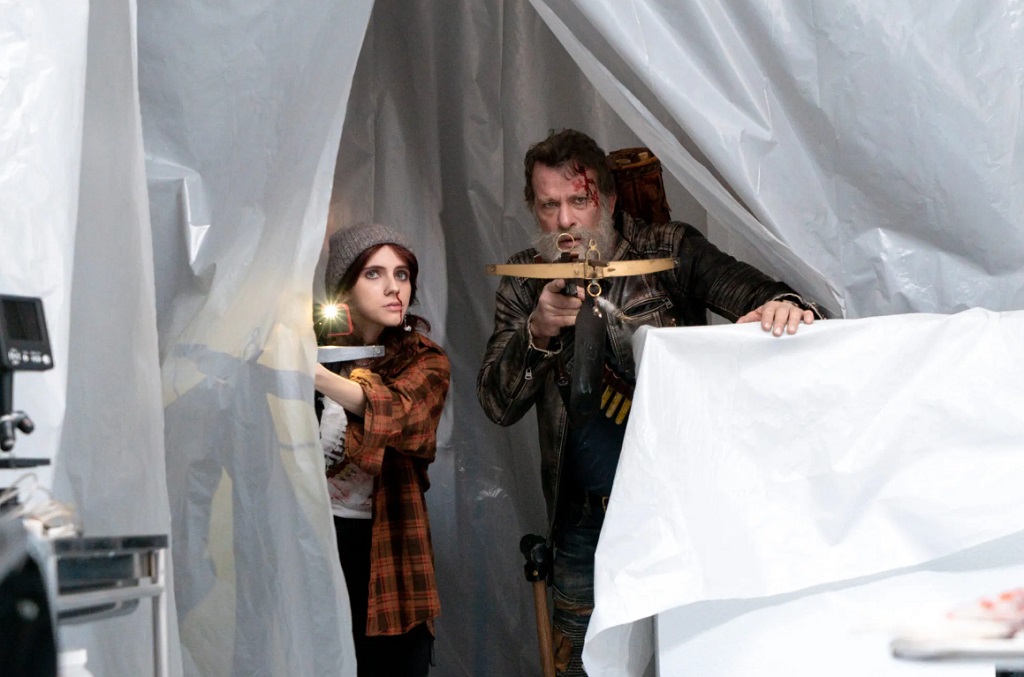 The poster and trailer for Slayersaction horror comedy with vampires starring Thomas Jane (Deep Blue), Kara Hayward (Moonrise Kingdom), Jack Donnelly ("Atlantis"), Lydia Hearst (Z Nation), Malin Akerman (Watchmen) and Abigail Breslin (Little Miss Sunshine).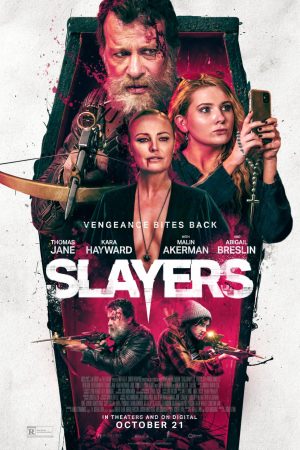 This the official plot:
Elliot Jones (Jane), a badass vampire slayer, has only one mission: to take revenge on the bloodsuckers who killed his teenage daughter. After years of tracking them down, he finally found their secret and hidden base. But to reach them, he'll need to draw on a diverse group of social media superstars.
Then enter the 'Stream Team': party animal Jules (Breslin), gen-z pro-gamer Flynn (Hayward) and their team of trend-makers and game changers! With over a hundred million followers combined, they've caught the eye of reclusive billionaire Beverly Rektor (Akerman), who invites them to party at her exclusive compound for multi-millionaires.
They soon discover that these rich men are none other than the ancient vampires that Elliot Jones is pursuing. When the team is taken captive in a house of horrors as part of the vampires' plan to take over the world, Elliott then becomes their only hope for survival.
mWhile he bonds with Flynn, another Slayer, will he be able to defeat the horde of vampires and save the Stream Team?
The film – which was classified Rated R for 'bloody violence, and language throughout' – was directed by K. Asher Levin (Cougars Inc.), who also co-wrote it with Zack Imbrogno ("The Shadow Diaries").
Waiting to understand when we will see it in our parts, you will find below the trailer Redband international of Slayers, which will debut in US theaters, on demand and in Digital HD on October 21stwhich gives us an idea of ​​its atmospheres:
Source: YouTube