The impressive photo of Mykhailo Dianov, an Azovstal soldier, after the Russian captivity
Posted on:
8
Mykhailo Dianov unrecognizable after months of imprisonment. The Ukrainian fighter, symbol of the resistance of Kiev, he was released in the prisoner exchange that took place last Wednesday.
Mykhailo Dianov, the consequences of the Russian imprisonment
When he fought in the darkness of the steel mill Azovstal of the Mariupol besieged by the Russians, a photo of him became an emblem of the resistance: Dianov was immortalized as he made the sign of victory with one hand and with the other he held a cup with a wounded arm hanging around his neck.
Today's Dianov looks like another person compared to the indomitable soldier of a few months ago.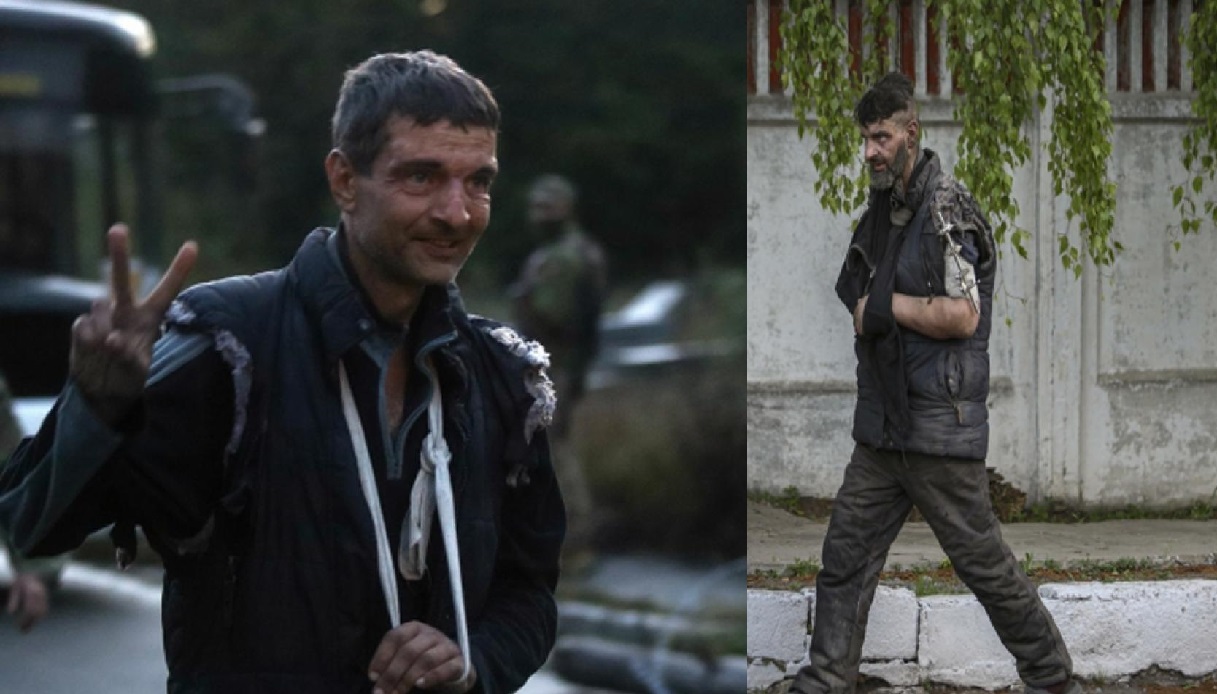 The Russian imprisonment devastated him, as can be seen from the shot disclosed on social media by a Ukrainian journalist showing the man in critical condition: the deformed arm, the protruding ribs, the bags under the eyes, a sign that suggests that he was deprived long sleep. What hasn't changed is the smile: that's still there.
The wife: "Look how they reduced him"
"Look at how they have reduced him, this photo is a punch in the stomach, I think of what the other Ukrainian defenders ended up in Russian hands are still experiencing", he told Corriere della Sera Katherina Prokopenko, wife of the super commander of the Azov regiment.
"I have mixed emotions: I am very happy that Dennis is alive, that he has been extradited to Turkey, but I am very worried about the other prisoners, there are thousands, our battle is not over", he continued from Washington where he has been for days to raise awareness US parliamentarians are also involved in the cause.
"I can't wait to hug him again"
"I can't wait to be able to hug Dennis again, but they haven't told me yet where and when I can join him. He called me from Turkey, a very short phone call, not even a minute: he told me that he is in a safe place, that he is undergoing medical checks, that he loves me ", concluded the woman.