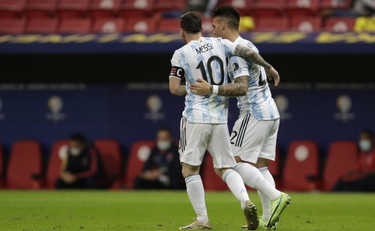 If he said little about the tactical evolution of the teams, this World Cup about the players of the future has instead suggested a lot. He highlighted the evolution of some roles, identifying new identikits that will be taken as a model by future generations. The ideal goalkeeper, for example, is agile, streamlined and responsive from an athletic point of view and clean from a technical point of view. Interpreters like the Dibu Martinez of Argentina or Bono of Morocco will be sought after at the expense of the more explosive Neuer of the older generation.
The ability to direct the defense with personality is also fundamental (ban silent goalkeepers) and to instill a healthy and sometimes illogical happiness in teammates: goalkeepers are required to smile in moments of tension. If it's true that a great team must have an excellent goalkeeper and a super centre-forward, let's move on to the latter. The numbers nine will make a comeback, see Giroud, and in the meantime the new typology has finally been cleared through customs: the assistants. One could say, the Nine who don't think like Ten, as has happened in recent decades, but who want to get their hands dirty like a halfback, run like a winger and work like a full-back. The prototype is Julian Alvarezwhose goal instinct is ancient but the vision of the field and the understanding of what happens behind him is futuristic.
A new type of director has also emerged. One who does not occupy a role but performs a task. Brozovich was the forerunner, Enzo Fernandez and Tchouameni are the first great heirs, Amrabat is instead a more practical version. They are men of effort and quality, together, who move without pause. If a director was asked for "quality", now he is asked for "continuity" throughout the game and for a period. Finally, the champions are once again at the center for a few years considered a luxury because they brought imbalances and sabotaged too rigid game systems. Now the modules are liquid, so the figure of the all-rounder of quality makes its way. Like Messi, he is free to take the space he wants and to play Messi, for one last time.