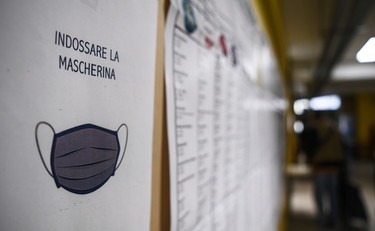 At least the 35% of the 46 million and 600 thousand Italians entitled to vote will not go to the polls on 25 September. This is YouTrend's estimate for SkyTg24, which seems to find confirmation also at the various institutes that deal with surveys: all agree that the abstentionists there will be many, even if close to the day of the elections more than someone could decide to go and vote, given that in any case the policies have a greater appeal than the administrative and European ones.
In practice, the so-called "voters ghost"Could be almost 16 million in this election round: more than there were in 2018, where however there was the novelty represented by the 5 Star Movement that convinced many abstentionists to vote. "Numbers are dancers – he declared Antonio Known to Republic – it must however be said that political elections attract more than administrative and European elections, so there will not be a drop in participation ".
Furthermore, YouTrend asked the "ghost voters" what drives them not to go to the polls to exercise a sacred right: 48% explain that they would like the party they vote for to keep at least one of the electoral promises, 34% claim that there is no party that represents their ideas, 22% do not want to vote politicians who then change sides in Parliament, 20% would instead like to vote directly for the Prime Minister. Everyone agrees on one thing: current politicians are disappointing and not worthy of trust.