2022 is the year that Robert Pattinson tries to get rid of his "uncomfortable" past forever as the protagonist of the Twilight saga. With the huge success and critical acclaim garnered by the actor as a haunted and dark Bruce Wayne, after years of slowly building a career of authorial and sometimes difficult films, Pattinson seems to have almost completely freed himself of the stigma (however unfair ) of using a teen vampire movie like springboard for his career.
Among the most attentive cinephiles that Pattinson was a talented actor, able to get involved and with a penchant for the most established and provocative authors, it has been known for some time, but the skilful mix of iconic roles in commercial franchises (Harry Potter, Batman, Twilight) and niche films have also resulted the general public to re-evaluate it.
Advertisement
NEON

The path of the other Twilight star is not so dissimilar, indeed: scrolling through his films you notice the same high concentration of authorial names that appeal to the most demanding cinephiles (Chilean Pablo Larraín, Ang Lee, two films with Olivier Assayas, Kelly Reichardt) and practically no concession to high-profile cinema. Yet Stewart is very, very far from being perceived as a "serious" artist and its undeniable notoriety is linked to red carpet and gossip.
Having worked with both Robert Pattison and Kristen Stewart in recent years, Canadian director David Cronenberg's Crimes of the Future gives us the perfect opportunity to try and understand why.
Directors love Kristen Stewart but audiences don't know it
Exactly 10 years ago Robert Pattison played the protagonist of Cosmopolis, the film by David Cronenberg based on the novel of the same name by Don DeLillo. The two then teamed up in Maps to the Stars (2014), but in Cosmopolis Pattison gets hold of one of those sulphurous, brutal, iconic characters who, if well acted, can help redefine a career.
Cosmopolis


It is the story of a young multibillionaire manager, Eric Packer, who crosses New York in his limo, determined to go to his old neighborhood to get his hair cut. In …

Open tab
The film wasn't a smash hit with audiences, but it was critically acclaimed and got exactly right the desired effect for Pattison's career, that precisely in that collaboration with Cronenberg (very authorial, but all in all more suited to the general public than other cult of the master of body horror) found one of the titles to change the general perception of its ambitions as an actor.
Some time later, always borrowed from the Cannes Film Festival, a very refined ghost story arrives in theaters, destined to become a cult: Personal Shopper by Olivier Assayas, starring Kristen Stewart. Here too the film functions as a showcase of the talent and acting skills of an actress who, still very young, moved alongside Jodie Foster on a not very simple set of a David Fincher film like Panic Room.
Advertisement
Academy Two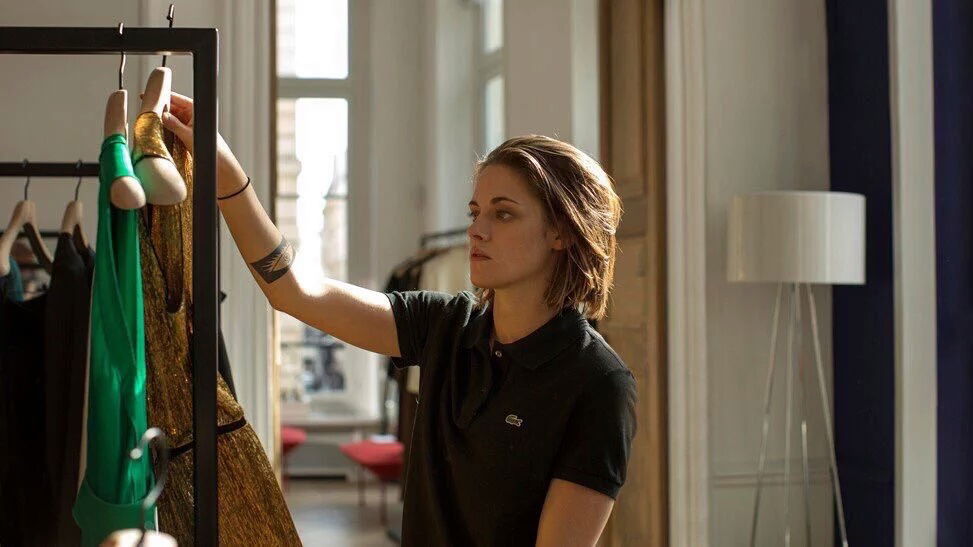 Advertisement
Yet this past seems almost forgotten, the re-evaluation of Kristen Stewart is far from being in place, despite having followed the same strategy as her colleague, indeed. She has stayed away from almost any title she could even have a vague commercial allure, even if it is easy to imagine how there was no lack of proposals. Perhaps the most important concession was the participation in Snow White and the Hunter, which came out closely with the latest chapter of Twilight.
Kristen Stewart in Crimes of the Future
In Crimes of the Future plays Timlina shy assistant in a newborn government department who records every mutation that some are carrying humans to develop new, bizarre organs. At the center of the story is the relationship between the characters of Viggo Mortensen and Léa Seydoux, but it is Stewart who takes on his shoulders some of the most dangerous passages of a dystopian film that reflects on the evolution of the human body, such as the joke. "surgery is the new sex", which was already appearing in the trailer of the film.
Crimes of the Future



Open tab
David Cronenberg's return to body horror with a dystopian and in some ways provocative film is a less sure challenge of the adaptation of one of DeLillo's most beloved novels, in which Stewart also does not occupy center stage. It is she who is in the service of Cronenbergbringing out a character made of shyness and impulses, which works well, confirming if it was needed as a valuable actress.
Sure it is less multifaceted than her colleague: as the failed collaborations of the past years have shown (such as Seberg – In the crosshairs), Stewart shines only in certain types of characters, only if guided by charismatic directors capable of building around her a character who is not swallowed up by the fame of her interpreter. But not even Pattinson is a quick change. He takes his risks, he is careful to give a very serious imprint to his work, in the last resort he is probably really a more capable actor, but who has to fight less against the desire to reduce him to a cover star, perhaps even with a a much wider pool of interesting roles available.
NEON

Advertisement
If the re-evaluation of Kristen Stewart – one who has taken many risks in recent years and not all of them have paid – has not yet taken place, it is not so much because of her inability or lack of prudence, but because the way of telling it (queer icon, fashion icon , Chanel testimonial) always tends to cut out the very courageous work scenes he does.
In order not to miss any news, subscribe for free to our Telegram channel at this address https://t.me/nospoilerit.