Perhaps the news of the extension of the contract of Messi with the Psg did not go down well with some fans of the Barcelona. This can only be the explanation, otherwise why vandalize a mural in the Catalan city dedicated to the "Flea"? L'work by urban artist Tvboy on Avenida Diagonal, depicting the seven-time Ballon d'Or winner as a saint and with the World Cup raised to the World Cupafter a short time it was smeared: the face of the Albiceleste captain was scarred.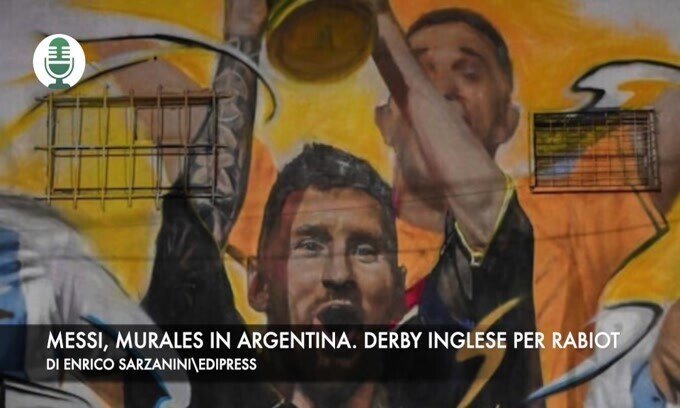 The fans didn't like Messi's farewell
A news that will have left perplexed all the same Messiwhich until two years ago was seen as a God a Barcelona. In fact, with the blaugrana, the "Pulce" won four Champions Leagues, as well as several championships and Spanish cups. The farewell in the summer of 2021, in a very complicated corporate moment for the club, was not welcome and now maybe someone wanted to send a clear message to the president as well The door, who would like to bring the seven-time Ballon d'Or winner back to Barca. the captain of theArgentina however, according to the latest rumors, he has other projects in mind. Returning to the mural, however, it cannot be excluded that he may have been a non-Barcelona fan: of theEspanyol? of the real Madrid? maybe a Frenchman on holiday? In the next few days we could have more clarity on what happened.