Story
Young people in Ibiza learn more about the seas and oceans at 'Future Forum'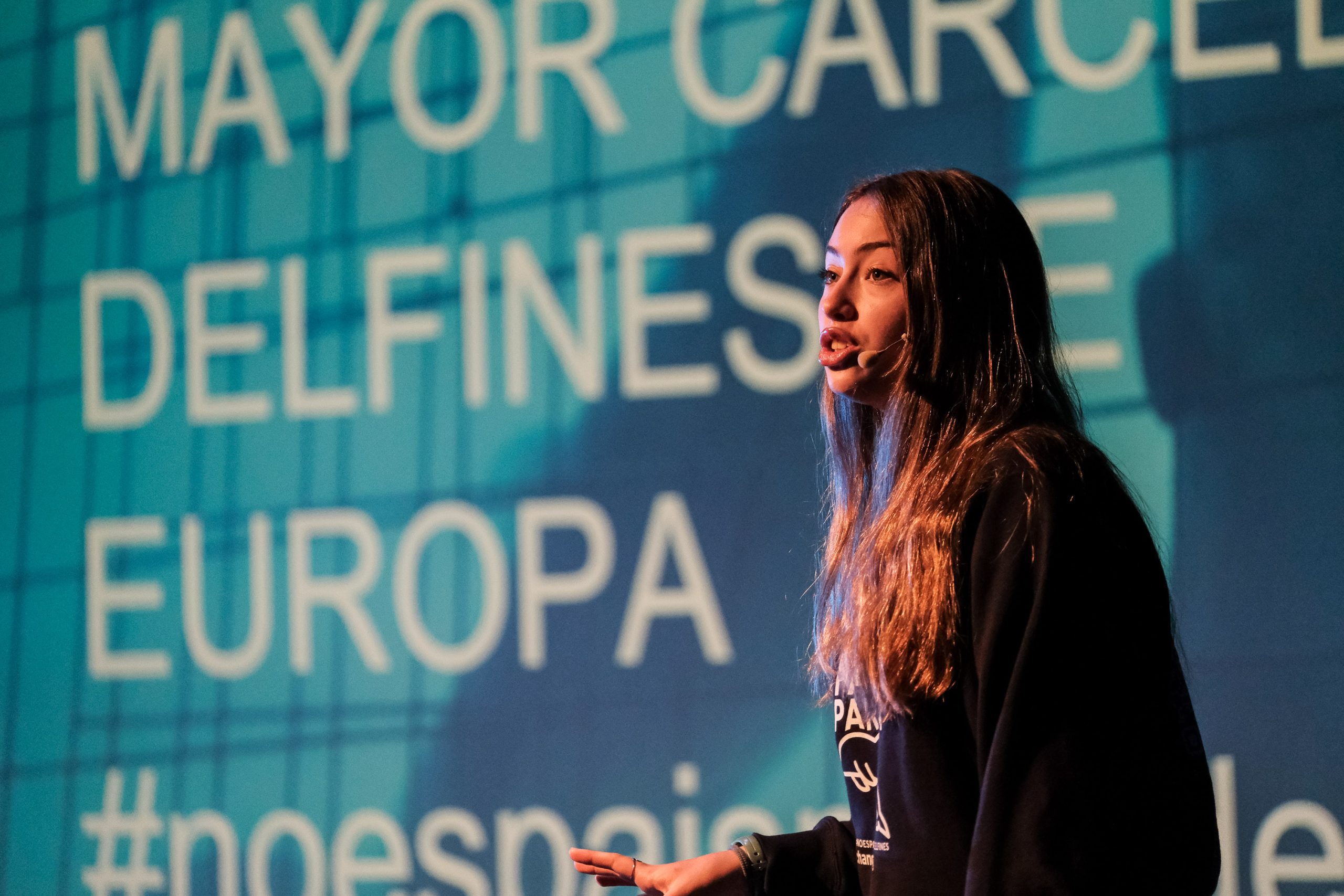 The Cultural Center of Jesus on the island of Ibiza hosted yesterday the fourth edition of the Future Forum, an event aimed at young people to inform and reflect on the situation in the Mediterranean, one of the most polluted seas on the planet. is one of the Ana Alemany, a writer and popularizer, and Olivia Mandel, a young environmental activist, started with two presentations that made disappointing conclusions about the state of the seas and oceans.
Alemany, author of the book "Women of the Seas," encourages young people not to give up when they want to achieve something. "Never say you can't." The author gave a presentation in which she talked about the 20 women who are the protagonists of her book. They have been, for him, a reference to the sea, his work dedicated to its preservation and protection.
He tells them about oil spill recovery in the form of Reef Rig, an initiative led by two women, Emily Callahan and Amber Jackson; He has talked to them about paleontology and Carlotta Escutia; Korean women "hanyo", who are divers and conch shell collectors; More than a million aquariums in the United States are overpopulated with some type of fish; And also, he tells them about Hope Spots, marine areas of high ecological value, created by Sylvia Earle, one of the pioneers of marine environmental activism.
For her part, Olivia Mandley, a 16-year-old, has called for action: "My generation may be the last one that can change things before it's too late," she insisted, and urged young people to "bring their encouraged to change". His love for the Mediterranean in passion and active activism".
You have also told of your initiative, "This is not a country for dolphins" and the attendees are shocked by the information that the youth activist has offered them what, according to them, is "the world's largest dolphinarium in Spain". Prison is" Europe ". Mandel submitted over 155,000 signatures in the weeks before the dolphinarium was slowly closed.
Similarly, he recalled that when he was five, he went with the school to see the Barcelona Dolphinarium, his favorite animal, "It was incredible to see them live and direct, but I left that show with a conflicted feeling." I quit because by then I had seen it in books and documentaries that dolphins lived in the ocean, so I came home and asked my parents if these dolphins went home like me after the show. They explained to me that no That's when I realized it was not right and I wanted to save these animals", he said.